Main content starts here, tab to start navigating
Menus
All guests are required to wear masks at all times when not eating or drinking.
craft cocktails | all 13
LEAF GO FALL
bulleit rye, fall spices, lemon cordial, carbernet
EVERYTHING HAPPENS FOR A RAISIN
x by glenmorangie, coffee infused px sherry, lemon twist
EASY COME, EASY GROW
tito's, caramelized pineapple, green chartreuse, lime
SMOKEY KOREAN
el silencio, dolin rouge, mandu tonic, gochugaru pepper flakes
HOGWASH
bacon-washed rye, dom b&b, peach bitters
MANDU MULE
tito's, fresh-pressed ginger, lime, angostura
NO WAY ROSÉ
aperol, house-made made yuja sour, sparkling rosé
korean spirits
SOJU BY THE BOTTLE | 20
(serves 2-3)
charm: rice distilled
saan: sweet potato and green tea extract
chamisul fresh: charcoal filtered
chum churum: rice and grain extract
FLAVORED SOJU BY THE BOTTLE | 22
(serves 2-3)
jinro: grapefruit
jinro: strawberry
SOJUTINIS | 8
aloe, peach, mango, pear, grape, orange, or yogurt
MAKKOLI | 20
(serves 2-3)
kook soon dang: sparkling rice wine
FEATURING MAKKU BY SOOL

MAKKU | 10
(12oz can)
makku original by sool: sparkling Korean rice beer
makku blueberry by sool: blueberry infused sparkling Korean rice beer
free of alcohol
HOUSE-MADE GINGER BEER | 5

YUJA LEMONADE | 5
FOUNTAIN SODA | 3 FOUNTAIN SODA REFILLS | 1
beer
DRAFT | 8
sunshine pils, german pilsner, tröegs, pa
black ox, porter, old ox brewing, virginia
juicy magic ipa, devil's backbone, va
baltimore blonde, blond ale, guinness, maryland
BOTTLE & CAN

kirin ichiban, japan | 7
kirin light, japan | 7
terra, korea | 7
kloud, korea | 7
wine
RED
pinot noir, la chapelle, france '18 | 12/45
malbec, partridge, argentina '20 | 12/45
cabernet sauvignon, las mulas, chile '19 | 13/48
WHITE
côtes de gascogne, la marina, france '18 | 11/42
pinot grigio, punzi friuli, italy '19 | 12/45
gruner veltliner, brundlmayer, austria '21 | 15/52
ROSÉ & SPARKLING
still rosé, bellevue touraine, france '19 | 12/45
sparkling rosé, conde de subirats, spain NV | 13/48
crémant de limoux brut, salasar, france NV | 13/48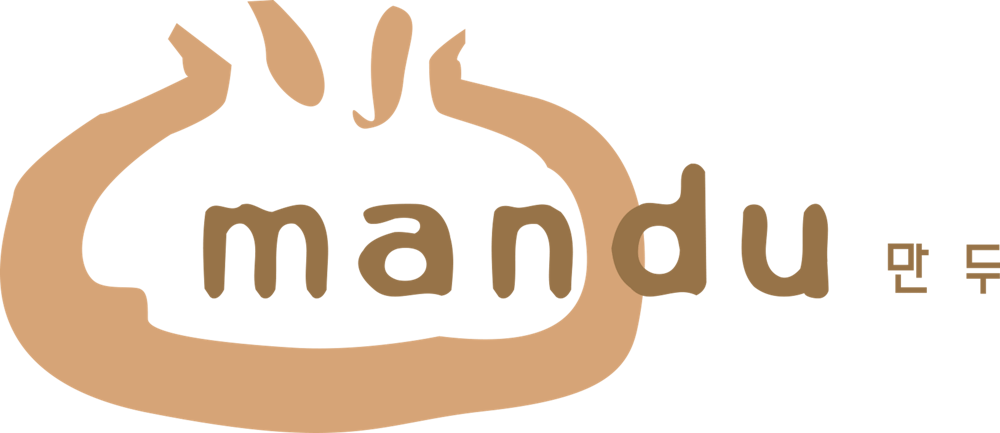 apps
MANDU beef & pork, shrimp, or veggie dumplings. steamed or pan-fried | 11
DAKKOCHIG grilled chicken skewers, pickled garlic mayo, ssam | 13
MUK MUCHIMGV acorn and mung bean jelly, cucumber, carrot, scallion oil, soy sesame dressing | 11
PA JEON mixed seafood pancake, scallion, korean peppers | 14
JUKGV korean rice porridge, shredded chicken, poached egg | 13
KFCG double-fried chicken wings, sweet and spicy soy glaze | 11
MU JORIMV grilled korean radish, kombu broth, watercress, onion muchim | 9
mains
DOLSOT BIBIMBAPGV rice, assorted chilled veggies, bulgogi, egg | 19
GAJI BOKUMGV sautéed eggplant, roasted pork belly, rice cakes | 24
CHAP CHAEGV sweet potato noodles, brisket, spinach, mushrooms | 19
JAJANG MYUN homemade noodles, black bean paste, pork belly | 24
DDUKBOKGIV chewy rice cakes, gochujang, onion, bulgogi | 23 (make it emperor style, topped with grilled galbi short rib for an additional $10)
GALBI sweet soy-marinated short rib, rice, ssam, ssamjang | 34
BULGOGI thinly sliced rib-eye, rice, ssam, ssamjang | 34
DAK JJIM braised chicken thighs, potatoes, onion | 24
DURU JJIGEE gochujang marinated pork belly, kimchi, rice cakes, tofu | 26
GAMJATANG pork rib stew, collard greens, potatoes, perilla seeds, sweet potato miso | 25
GALBI JJIM braised bone in short rib with carrots, radish, jujube, chestnut, ginkgo | 33
KIMCHI JJIGAE kimchi stew, braised pork shoulder, tofu | 22
SOON DOOBUGV soft tofu stew, shrimp, scallops, clams, soft egg | 26
DDUK MANDU GUKV beef broth, beef & pork mandu, rice cakes | 22
YUKGAEJANG spicy beef stew, brisket, noodles, shiitake, bean sprouts, egg | 26
banchan
**kimchiG | 5
**seasoned bean sproutsVG | 5
**pickled cucumbersV | 5
soy-pickled radishV | 5
seaweed muchimVG | 5
white kimchiG | 5


**accompany all orders containing a main
desserts
KKWABAEGIV twisted donut, cinnamon sugar, seasonal compote | 8
PANNA COTTAGV toasted black sesame panna cotta, puffed rice, whipped cream | 8
BANANA PUDDINGGV banana cremeux, banana chips, tapioca pearls, coffee syrup | 8
SORBETGV seasonal rotating sorbet, made by Dolcezza | 8
---------------------------------------------------
V: These items can be modified to be vegetarian
G: These items can be modified to be gluten free
Consuming raw or undercooked meats, poultry, seafood, shellfish, or eggs may increase your risk of food-borne illness
Parties of five or more will be subject to an 20% gratuity.
vodkas, gins, & rums
VODKA
ketel one | 10
ketel one cucumber & mint | 9
tito's | 8
GIN
hendrick's | 11
tanqueray | 10
RUM
bacardi light | 9
captain morgan | 9
mt. gay extra old | 10
myer's dark | 9
tequilas & mezcals
TEQUILA
el jimador silver | 9
don julio blanco | 16
espolon reposado | 11
MEZCAL
el silencio espadin | 10
ilegal mezcal joven | 10
whiskeys, whiskys, & brandies
BOURBON
bulleit bourbon | 10
four roses small batch | 11
j riddle peated | 10
woodford reserve | 14
buffalo trace | 10
RYE
bulleit rye | 10
few | 12
george dickel | 10
old overholt | 8
SINGLE MALT SCOTCH
balvenie 12 yr | 15
glenfiddich 14 yr | 15
johnny walker black | 13
glenmorangie la santa | 13
macallan 12 yr | 18
CANADIAN & SOUR MASH
crown royal | 10
jack daniels | 10
IRISH & JAPANESE
roe & co | 10
jameson | 10
ohishi sherry cask | 15
BLENDED SCOTCH
dewar's white label | 9
monkey shoulder | 9
COGNAC & BRANDY
champan's apple brandy | 12
hennessy vs | 14
dom b&b | 9
cordials
APERITIF & DIGESTIF
aperol | 9
campari | 9
averna amaro | 9
lillet blanc | 9
HERBAL & FLORAL
chartreuse green | 12
chartreuse yellow | 12
pernod | 9
pimm's | 9
st. germain | 9
DESSERT & FRUITY
amaretto | 9
blume apricot eau de vie | 9
peach liqueur | 9
triple sec | 9
grand marnier | 9
luxardo maraschino | 9
VERMOUTH
dolin vermouth de chambery dry | 9
dolin vermouth de chambery rouge | 9
BAR FOOD MENU
THIS MENU IS ONLY AVAILABLE AT THE BAR
Thursday from 5:00 pm - 9:00 pm
Friday & Saturday from 5:00 pm - 10:00 pm
Sunday from 5:00 pm - 9:00 pm
KARE CROQUETTE SPECIAL | 12
three potato, cheese, and curry croquettes, gochu romesco, nori salt, scallion
MAC N' KIMCHEESE | 7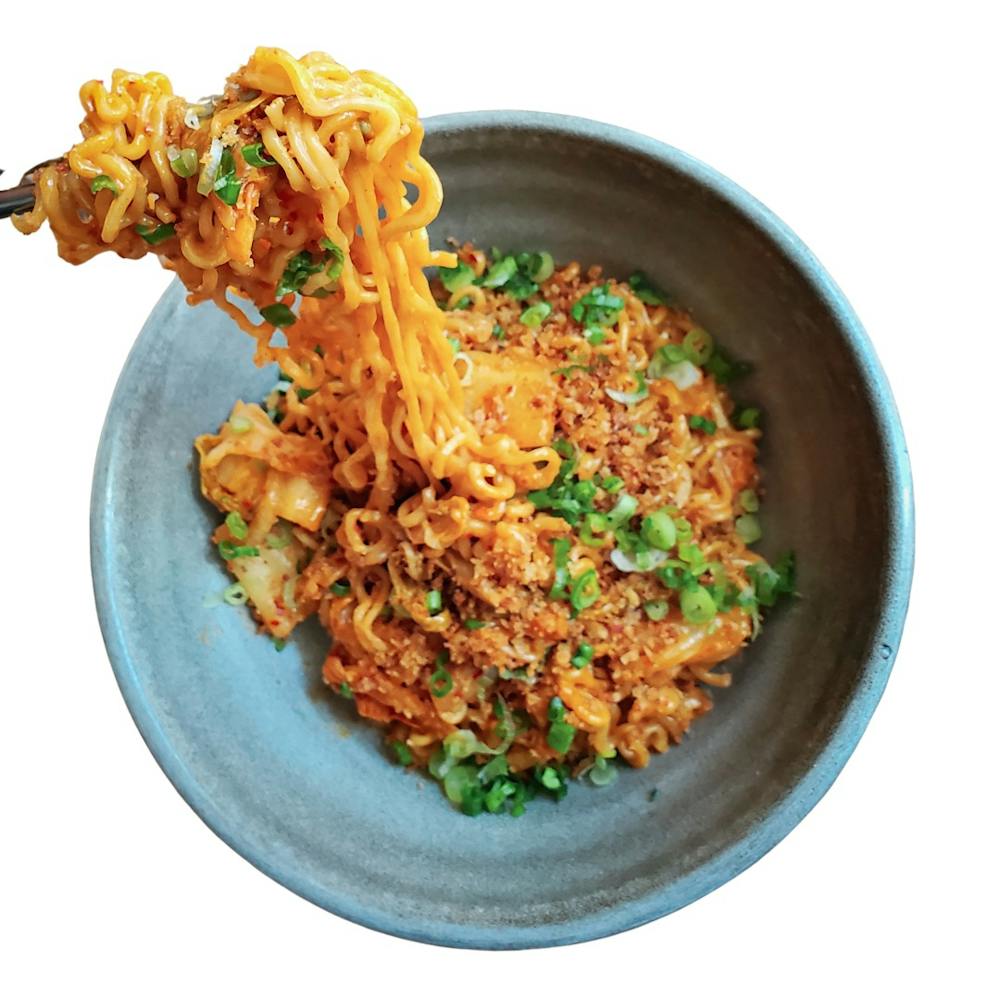 shin noodles with sauteed kimchi, cheddar, spiced breadcrumbs and scallion *add beef $3
KOREAN CORN DOG | 9
potato studded corn dog and sweet gochujang sauce
GAMJA CROQUETTESV | 12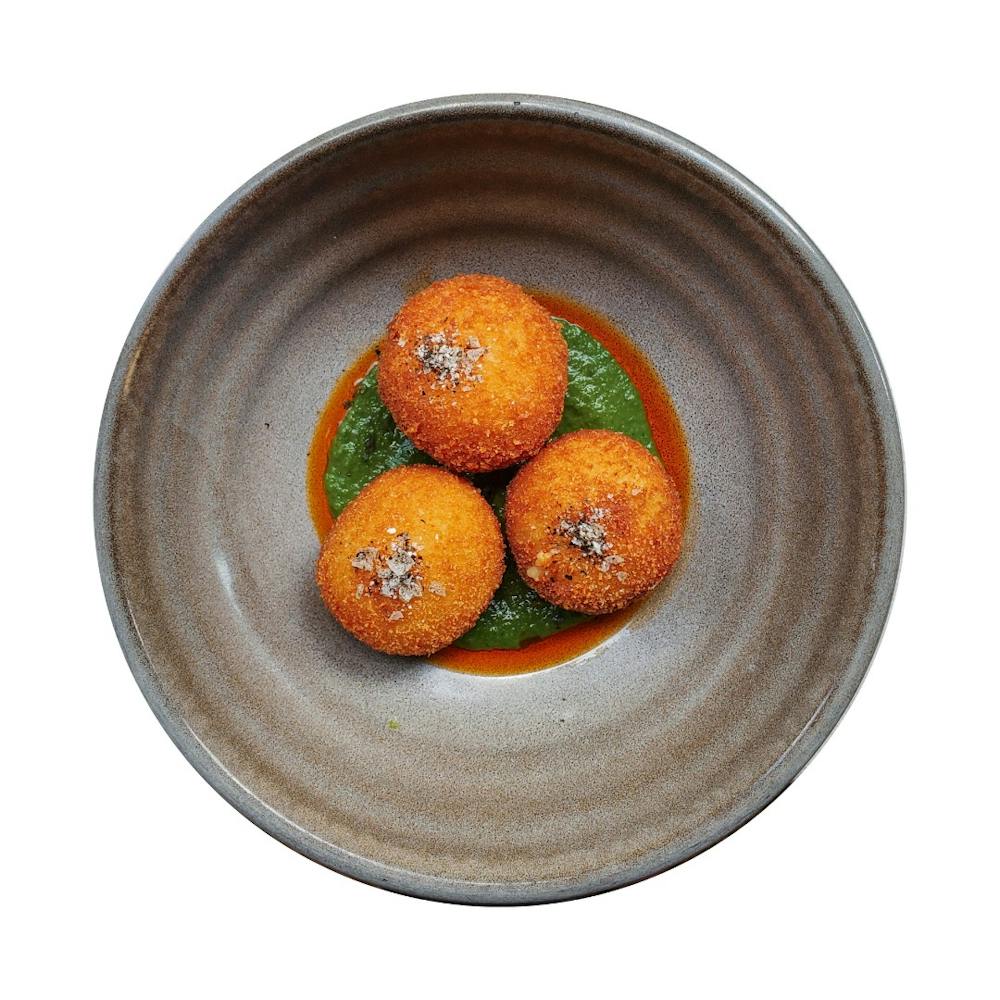 creamy korean potato salad croquettes, chili oil, perilla and green chili sauce
KOREAN CORN CHEESE | 10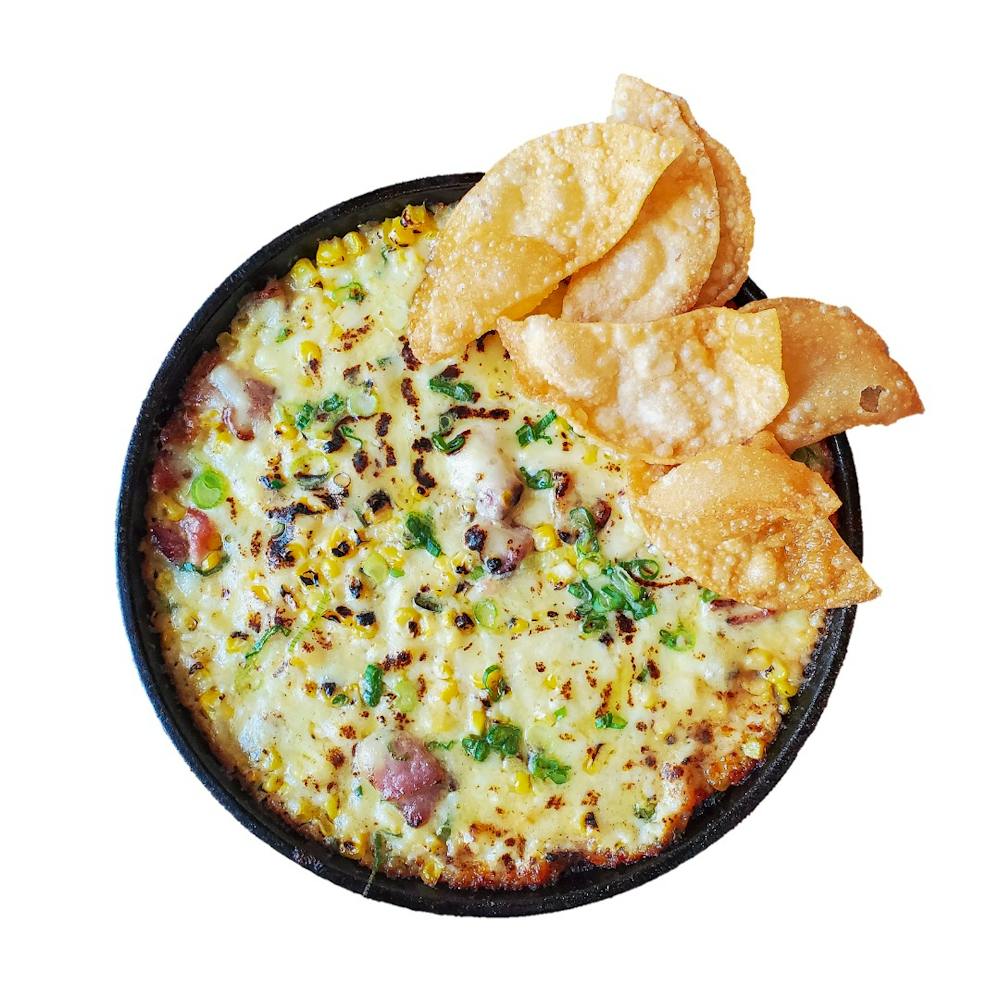 sweet corn, creamy mozzarella, scallion, served in a hot skillet with mandu chips *add beef, pork, or tofu for $3
BUDAE JJIGAE | 18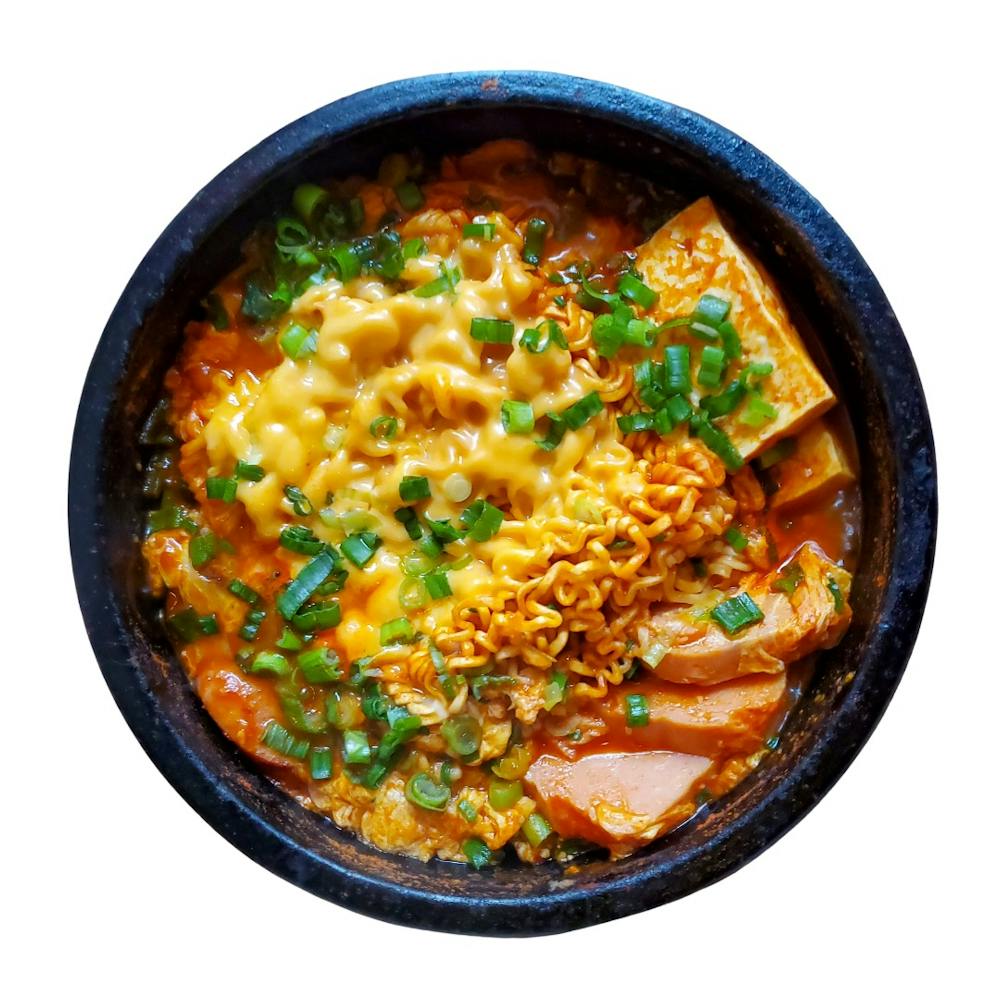 ramen noodles, cheese, sliced andouille sausage, spam, tofu, kimchi, pork and beans, rice cakes, mushrooms, scallion
KFCG | 11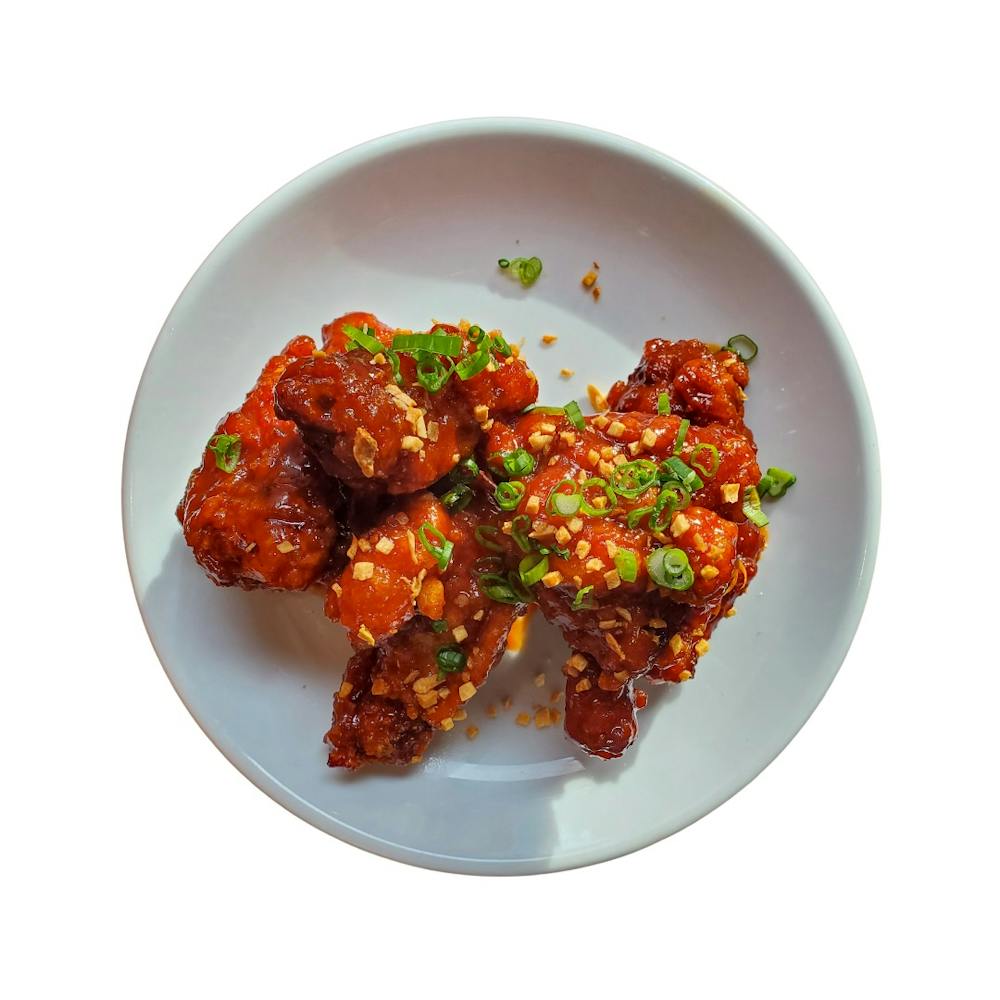 double-fried chicken wings, sweet and spicy soy glaze
MANDU | 10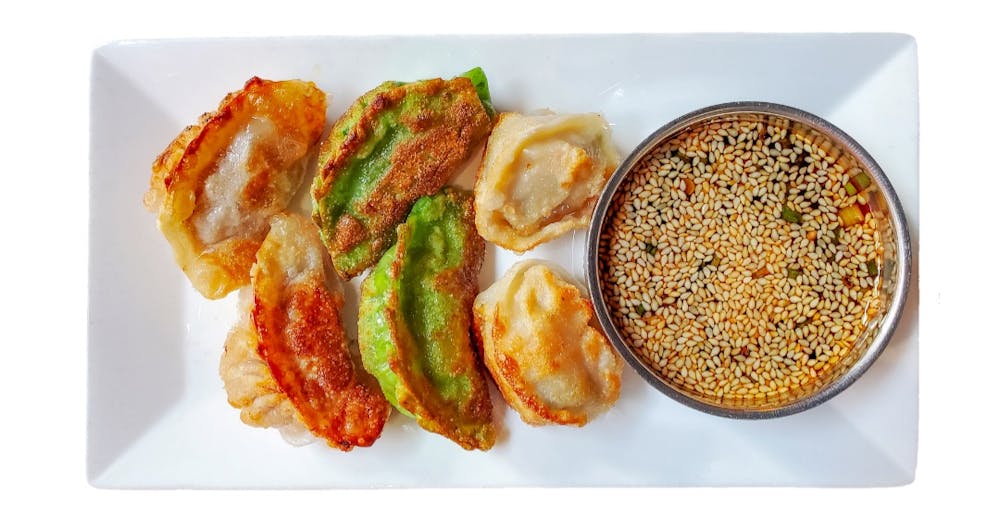 beef & pork, shrimp, or veggie dumplings. steamed or pan-fried
PA JEON | 12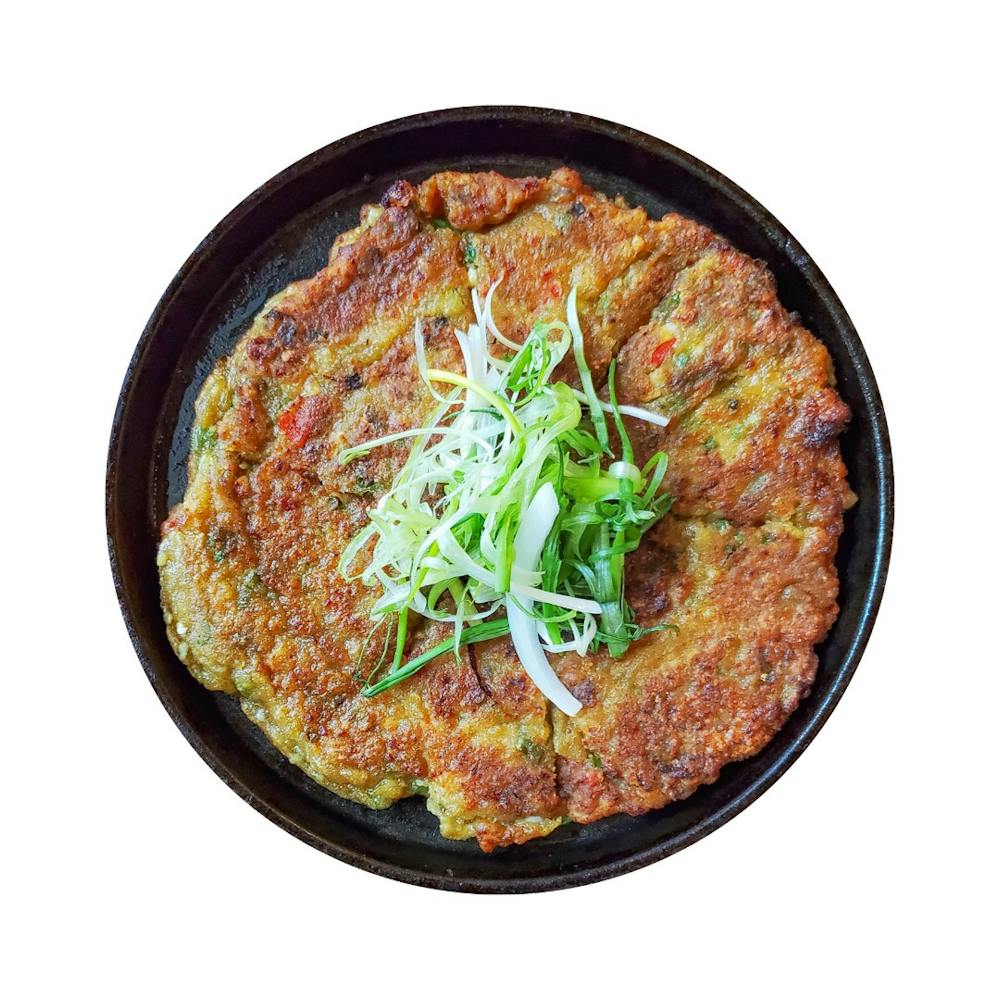 mixed seafood pancake, scallion, korean peppers
V: These items can be modified to be vegetarian
G: These items can be modified to be gluten free