Main content starts here, tab to start navigating
cocktails | all 13
PLUM & GET IT
roe & co. irish whiskey, maesil korean plum, dry vermouth, path valley farms amish honey, citrus
LONDON CALLING
pimm's no. 1, charm soju, lychee, cucumber, orange bitters
SMOKEY KOREAN
el silencio mezcal, dolin rouge vermouth, house tonic syrup, gochugaru pepper flakes
HOGWASH
bacon-washed buffalo trace bourbon, b&b, peach bitters
MOSCOW MULE
tito's vodka, fresh-pressed ginger, lime, angostura
NO WAY ROSÉ
aperol, house-made made sour, conde de subirats sparkling rosé
korean spirits
SOJU BY THE BOTTLE | 20
(serves 2-3)
charm: rice distilled
saan: sweet potato and green tea extract
chamisul fresh: charcoal filtered
chum churum: rice and grain extract
SOJUTINIS | 8
aloe, peach, mango, pear, grape, orange, or yogurt
MAKKOLI | 20
(serves 2-3)
kook soon dang: sparkling rice wine
beer
BOTTLE | 7
kloud, korea
kirin ichiban, japan
kirin light, japan
hite, korea
DRAFT | 8
pilsner: champagne velvet, upland brewing, indiana
hazy ipa: joint resolution, dc brau, dc
amber ale: the infinite, jailbreak, maryland
berliner weisse: diamonds, fur coat, champagne, right proper, dc
hard seltzer
CAN | 7
lychee hard seltzer, drunk fruit
melon hard seltzer, drunk fruit
wine
RED
pinot noir, louis de camponac, france '17 | 12/45
malbec, que guapo, argentina '19 | 11/42
cabernet sauvignon, las mulas, chile '19 | 12/45
WHITE
côtes de gascogne, la marina, france '18 | 11/42
pinot grigio, punzi friuli, italy '19 | 11/42
chardonnay, corral a18, chile '17 | 11/42
ROSÉ & SPARKLING
still rosé, bellevue touraine, france '19 | 12/45
sparkling rosé, conde de subirats, spain NV | 12/45
crémant de limoux brut, salasar, france NV | 12/45
Download PDF
Bulgogi Special $32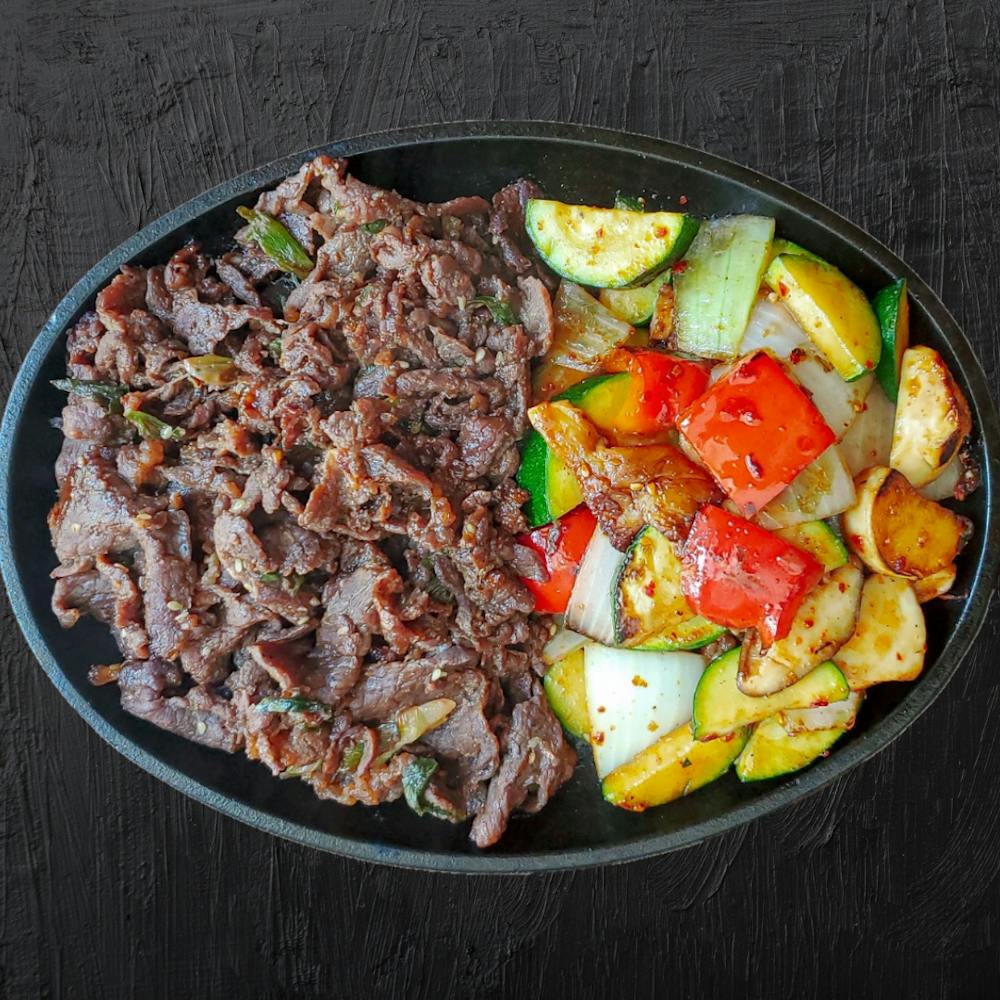 This well-known dish is one of the most popular Korean barbecue dishes around and was a classic on our menu for many years.
Thinly sliced rib-eye marinated overnight in a traditional Korean marinade served on a hot iron skillet and accompanied by assorted grilled vegetables with a side of steamed rice and ssam.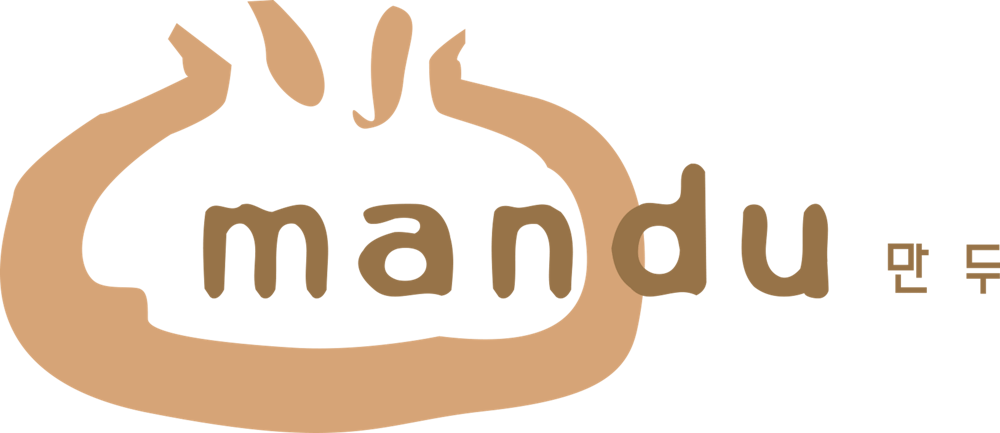 apps
MANDU beef & pork, shrimp, or veggie dumplings. steamed or pan-fried | 9
SSAMJANG SALADV romaine, radish, fried garlic, nori-sesame, ssamjang dressing | 9
DAKKOCHIG grilled chicken skewers, pickled garlic mayo, ssam | 13
PA JEON mixed seafood pancake, scallion, korean peppers | 11
BAECHU MUCHIMV charred napa cabbage, perilla, pickled mushroom, sesame doenjang | 9
KFCG double-fried chicken wings, spicy garlic glaze | 9
JUKVG korean rice porridge, roasted squash, toasted pumpkin seeds, pine nuts, fried kale | 10 *add a poached egg | 1
mains
DOLSOT BIBIMBAPVG rice, assorted chilled veggies, bulgogi, egg | 17
GAJI BOKUM roasted eggplant, pork belly, crispy rice cakes | 22
CHAP CHAEVG sweet potato noodles, brisket, spinach, mushrooms | 18
JAJANG MYUN homemade noodles, black bean paste, pork belly | 20
DDUKBOKGIV chewy rice cakes, gochujang, onion, bulgogi | 19
GALBI sweet soy-marinated short rib, rice, ssam, sweet potato ssamjang | 32
DAK JJIM braised chicken thighs, potatoes, onion | 22
DURU JJIGEE gochujang marinated pork belly, kimchi, rice cakes, tofu | 26
JORIM spiced rockfish, braised radish, pickled radish, perilla kimchi | 25
GAMJATANG pork rib stew, collard greens, potatoes, perilla seeds, sweet potato miso | 22
KIMCHI JJIGAE kimchi stew, braised pork shoulder, tofu | 19
SOON DOOBU soft tofu stew, shrimp, scallops, clams, soft egg | 22
DDUK MANDU GUKV beef broth, beef & pork mandu, rice cakes | 19
banchan
**kimchiG | 3
**seasoned bean sproutsVG | 3
**pickled cucumbersV | 3
soy-pickled radishV | 4
seaweed muchimVG | 4
house brined picklesVG | 4
white kimchiVG | 4
radish top kimchiG | 4
**accompany all orders containing a main
desserts
KKWABAEGIV twisted donut, cinnamon sugar, apple butter, ricotta cream | 8
BANANA PUDDINGVG banana cremeux, banana chips, tapioca pearls, coffee drizzle | 8
GELATOV OR SORBETV made by MILKCULT: roasted sweet poato koji or chocolate tofu | 6
---------------------------------------------------
V: These items can be modified to be vegetarian
G: These items can be modified to be gluten free
Consuming raw or undercooked meats, poultry, seafood, shellfish, or eggs may increase your risk of food-borne illness
Parties of five or more will be subject to an 18% gratuity.
vodkas, gins, & rums
VODKA
ketel one | 10
ketel one grapefruit & rose | 9
ketel one cucumber & mint | 9
tito's | 8
GIN
hendrick's | 11
tanqueray | 10
hayman's old tom | 11
bombay sapphire east | 9
RUM
bacardi light | 9
captain morgan | 9
mt. gay extra old | 10
myer's dark | 9
tequilas & mezcals
TEQUILA
arette blanco | 8
don julio blanco | 16
MEZCAL
el silencio espadin | 10
ilegal mezcal joven | 10
whiskeys, whiskys, & brandies
BOURBON
buffalo trace | 10
bulleit bourbon | 10
four roses small batch | 11
breckenridge | 11
j riddle peated | 10
woodford reserve | 14
RYE
bulleit rye | 10
rittenhouse | 10
few | 12
george dickel | 10
limousin | 10
old overholt | 8
whistlepig piggyback | 12
SINGLE MALT SCOTCH
balvenie 12 yr | 15
glenfiddich 14 yr | 15
johnny walker black | 13
lagavulin 16 yr | 21
glenmorangie la santa | 13
macallan 12 yr | 18
CANADIAN & SOUR MASH
crown royal | 10
jack daniels | 10
IRISH & JAPANESE
roe & co | 10
jameson | 10
ohisi sherry cask | 15
BLENDED SCOTCH
chivas regal | 9
dewar's white label | 9
monkey shoulder | 9
COGNAC & BRANDY
champan's apple brandy | 12
hennessy vs | 14
dom b&b | 9
cordials
APERITIF & DIGESTIF
aperol | 9
campari | 9
averna amaro | 9
cardamaro vino amaro | 9
cocchi americano vino aperitivo | 9
lillet blanc | 9
HERBAL & FLORAL
boudier hibiscus | 9
chartreuse green | 12
chartreuse yellow | 12
pernod | 9
pimm's | 9
st. germain | 9
DESSERT & FRUITY
amaretto | 9
blume apricot eau de vie | 9
boudier caramel | 9
peach liqueur | 9
triple sec | 9
grand marnier | 9
luxardo maraschino | 9
VERMOUTH
del professore vermouth bianco | 9
dolin vermouth de chambery dry | 9
dolin vermouth de chambery rouge | 9
Download PDF